Toyota Tundra для охоты - Tundra Sportsman: The Ultimate Deer Killer
---
---
Toyota has done and excellent job creating a custom Tundra for this year's SEMA show. Unlike years past, this is both an interesting concept AND an interesting demonstration piece.
The ultimate hunting machine, built by Toyota and Bass Pro Shops fro the 2010 SEMA show (click to see a larger image)
Some of the more interesting and outrageous features are:
Snorkel and custom air intake, designed for river crossings
Exhaust system routed up and through the pickup bed (also for all those deep river crossings)
The driver's side of the bed swings out for easy access to gear
The passenger's side has a "slide out" as well as a fold down
There's an 86 square foot platform attached to the top!!
Crazy, no?
The whole story – and an interview with one of the guys that built this thing will be available tomorrow. For now, check out this video: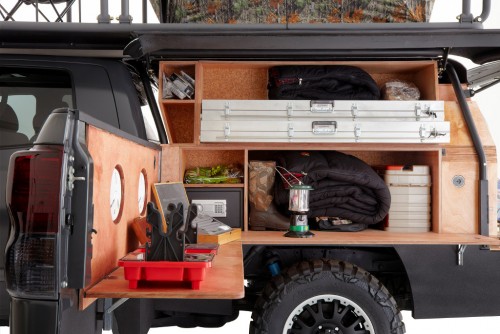 The side of the bed swings open, people. Note the gun cases and safe. (Click for a larger view)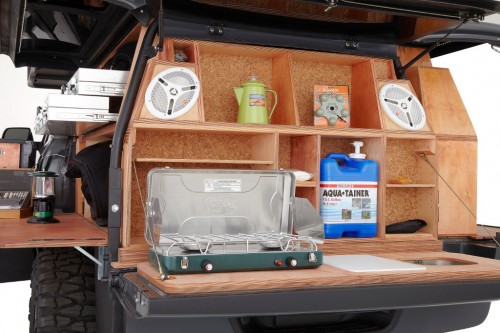 Cooking area on the new Tundra Sportsman edition (click for a larger view).
1
---
From the category:
· 73 images
73 images
17 image comments
---
Photo Information